This page brought to you by:

Reelfoot Lake Duck Hunting
West Tennessee Duck Hunting Report
2015-16

FOWL FELLOWSHIP…DUCK SEASON OPENER FOSTERS FRIENDSHIPS

By Steve McCadams

Alarm clocks will sound off early Saturday morning for duck hunters across Tennessee. The statewide season opens one half hour before sunrise but most waterfowlers will be up and at 'em long before the official shooting time arrives.

It's a sport that requires early wake-up calls, leaving the comfort zones of warm beds and dry, temperature controlled environments and treading around in the muck and mud where wet encounters await. Duck hunting is not for the faint of heart!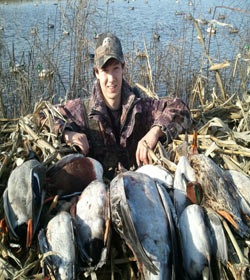 Fowler's Point Guide Service

So why do so many sportsmen of all ages pursue the web footed creatures who always seem to hold a home court advantage?

Those who do not hunt aren't likely to understand any reasonable explanation. In fact, quite a few members of the non-hunting population consider us to be nuts and a few degrees off plum! There are times I have trouble questioning their opinions and judgmental views, especially after a few wet days in the swamps where leaky boots, saturated raingear, frozen feet or hands and no feathers to show peg the sanity meter.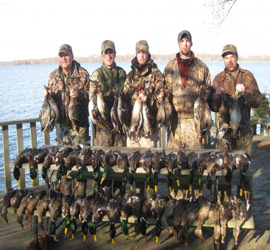 Parker's Outfitting

Yet there are times when sharing sunrises with friends and family or a young retriever pup scanning the skies with those big "can't wait to swim" eyes helps answer the predawn call. Silhouettes of ducks and geese rising from the roost, heading out to feeding areas or riding a cold front that stimulated the phenomenon of migration.




Geese honk from the high heavens and a mallard drake's unique quack commands silence from the crew monitoring the lowlight conditions with a stare toward slow sunrises and a cocked hear hoping to pinpoint his whereabouts.

From the musician comes the music. Duck calls pierce the waking wonderland in hopes of fooling illusive waterfowl into a closer proximity. Decoys bounce in the wind, their Judas display mimics a clan of feeding friends inviting more to the locale.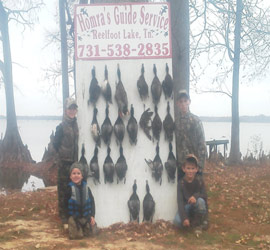 Homra Guide Service

When ducks respond and descend from the upper levels with cupped wings time seems to stand still. It is this moment when waterfowlers forget all their troubles. The expense and distance of the journey are moot points. Ducks downwind seem to right all wrongs.




Heartbeats thump far above the normal scale. Bone chilling conditions fade to comfort and joy. Watching ducks work and circle over the decoy spread with cautious observation that can easily spot irregular movement or clumsy sounds makes for a special moment when it all comes together.

There is no pill to combat duck fever.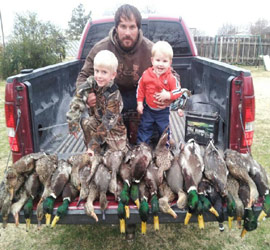 Blakley Guide Service


Deer hunters experience a similar high when a trophy buck trots toward their stand and turkey hunters are also in a daze when that gobbler struts his stuff, responding to the soft yelps from a camouflaged caller.

To appreciate the sport you just have to be there. Up close and personal. Telling someone about it pales in comparison to the true experience of that "on the front line" moment.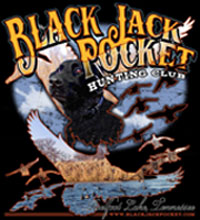 Seeing a Labrador retriever live up to his breeding reputation, tail wagging with joy while returning to his master with a big fat mallard in mouth adds another dimension to it. Watching the world wake up and all the creatures stirring at first light. Friends making memories, swapping sausage and biscuits and sipping coffee in-between stories of yesteryear where old friends, dogs of days gone by, shot taken and shots missed are resurrected with pinpoint accuracy.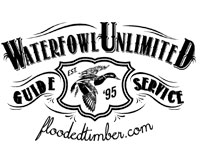 Bagging birds is important but not always mandatory for a successful hunt.

Fellowship has no seasonal limitations. Yet once duck season opens it seems to grow legs and take on an accelerated life of its on within the confines of a duck blind.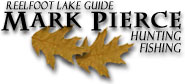 While the sunrises are majestic all year long, there's something about the duck season opening that brings people together with a high level of enthusiasm.

Call it a catalyst for conversation where those participating seem to gain a better understanding and appreciation for nature, wildlife management and all things big and small in God's garden. Sometimes you just need to get a little mud on your boots!

MILD WEATHER RETURNS


Volunteer State duck hunters were hoping for a brisk north wind and a cool snap for the season opener. They won't get it.

Mild fall weather is in the forecast this weekend as Tennessee's 60-day duck season opens Saturday for a two-day run. After a 5-day closure the second segment kicks in on December 5 for a 58-day straight stretch, ending on January 31, 2016.

The weatherman indicates duck and deer hunters may be outdoors this weekend under rainy skies. Perhaps the most popular duck blinds and deer stands will be the ones with a good roof on them.

Temperatures are expected to remain in the lower 60's for a few days, which isn't exactly what waterfowlers were hoping for but opening day is special regardless of what the weatherman delivers.

Sometimes it has been too cold for a few areas on opening day as shallow, puddle water freezes easily so those hunting the backwater swamps or shallow corn, rice or soybean fields with knee-deep water don't want it to be frigid. This year things are going their way for the opener.

Good water is now present for wildlife management areas across West Tennessee after heavy rains last week inundated swamps, fields and all lowland areas braced to trap and catch runoff. Prior to last week's downpours some were quite dry and praying for rain.

Duck numbers across the region are fair as the season opener arrives but somewhat scattered as ample water has dispersed ducks. Several gadwalls, widgeons, green-wing teal, shovelers and a few pintails and mallards are here as part of the early influx that begins each fall in early November.

Several wood ducks have been seen in the bottoms as well. Since the rains ducks have left much of the open water of Kentucky and Barkley Lakes and headed to flooded bottoms such as West Sandy, Big Sandy, Gin Creek, Camden and various drainage areas across West Tennessee such as the Obion, Forked Deer and Hatchie.

Areas that were almost dry ten days ago and holding very few ducks now have the lion's share feeding and roosting in them. Ducks love to flock to fresh water as it opens up new feeding and roosting zones.

Most of the public hunting areas under TWRA's umbrella have been closed to boat traffic and activity this week, paving the way for a good opener for blinds located in these units.

Further west decent numbers of ducks have been reported this week in Tigrett and Gooch wildlife management areas with numbers building around White's Lake and the Bogota area.

Meanwhile, waterfowlers will see a bag limit similar to last year which allows six ducks daily. The bag may include no more than four mallards and not more than two hens, three scaup, three woodies, two pintails, redheads and canvasbacks with only one black duck allowed.

After season ends on the last day of January two special youth waterfowl hunts will be held for kids 6-15 years of age on February 6 and again on February 13, 2016.

For more details on regulations and license requirements pick up a copy of TWRA's Waterfowl Hunting Guide at local license agents or log onto www.tnwildlife.org.



Here is a phone video clip from a Reelfoot Lake youth hunt..."Smokin Teal"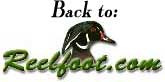 Page designed by : Reelfoot.com
All contents except Mallards and David Maass
artwork are property of Reelfoot.com