This page brought to you by:

Reelfoot Lake Duck Hunting
West Tennessee Duck Hunting Report
2016-17


DUCK NUMBERS HOLD STEADY…MALLARDS AT ALL TIME HIGH

Dog days of summer may be dominating right now but duck days of fall are fast approaching.

Waterfowlers are always thinking about their favorite sport but especially when the word comes down from the prairie pothole region and Canadian provinces as to the status of the fall flight forecast.

Everyone in the waterfowling community wants to know the news. Before decent duck seasons there must be decent duck numbers headed south after their spring hatch. Every year is different.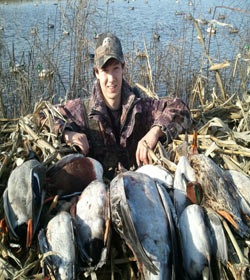 Fowler's Point Guide Service

When there's ample snow melt and the breeding grounds have abundant water and habitat the ducks respond favorably. However, it's a fragile scenario as things can change and duck production is quite dynamic.

That's why hunters hang their hats on the news from biologists each summer who conduct the surveys and pretty much lay it all out as to what's ahead for duck hunters as the web footed friends head out on their southern migration.

The annual survey, which has been conducted jointly by the U.S. Fish and Wildlife Service and Canadian Wildlife Service since 1955, puts the breeding duck population at 48.36 million, slightly lower than last year's record population of 49.52 million, but still 38 percent above the long-term average.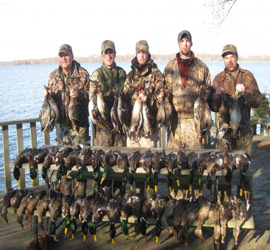 Parker's Outfitting


"The duck numbers are amazingly good," said Dr. Frank Rohwer, president of Delta Waterfowl. "Mallard numbers are especially surprising, and show why they are the most abundant duck in the world. They adapt to conditions exceptionally well."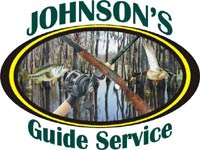 The 2016 survey marks the highest estimates ever recorded for mallards and green-winged teal. Mallards increased 1 percent to 11.79 million, 51 percent above the long-term average. Green-winged teal populations grew by 5 percent to 4.28 million, which is more than twice the long-term average.

The news was not as good for pintails, which dropped for a fifth-straight year. Pintail numbers declined by 14 percent to 2.62 million, which puts the species 34 percent below the long-term average. Blue-winged teal numbers fell 22 percent to 6.69 million, but remain 34 percent above the long-term average.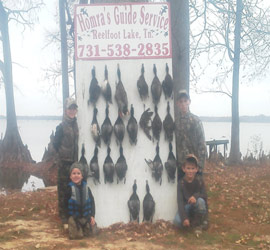 Homra Guide Service

"Gadwalls will likely take advantage of the improved water conditions we had in late May and June, and mallard production should be helped by it, too," Rohwer said. "Mallards are strong renesters."

Wigeon continued a strong trend, increasing 12 percent to 3.41 million. Wigeon numbers are now 31 percent above the long-term average. Shovelers declined by 10 percent, but still check in at 3.97 million, a strong 56 percent above the long-term average.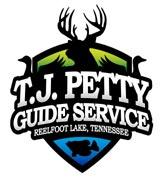 Among diving ducks, scaup increased 14 percent to 4.99 million, which places them right at the long-term average. Canvasbacks declined by 3 percent to 736,000, but remain 26 percent above the long-term average. Redheads, which have remained near record breeding numbers for the past five years, jumped 8 percent to 1.29 million.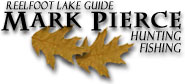 "It's really clear that pintails overflew the prairies," said Rohwer, citing a 60 percent decline in breeding numbers in southern Saskatchewan. "Pintails and bluewings didn't find the seasonal and temporary wetlands they prefer for breeding, so much of the population did not settle in the prairies. When pintails overfly the prairies, production is always down."

"In light of the dry conditions that were observed across much of the northern breeding grounds during the survey period, it is reassuring to see that the breeding population counts were little changed from last year," said Ducks Unlimited's Chief Scientist Scott Yaich. "But, with total pond counts similar to the long-term average, and with hunting season and winter mortality being a relatively small part of annual mortality, it's not surprising to see that populations largely held steady.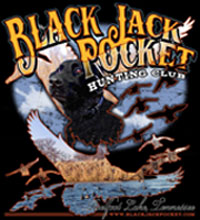 "What's not reflected in the report is that there was fairly significant improvement in habitat conditions after the surveys were completed," said Yaich. "In some key production areas, heavy June and July rains greatly improved wetland conditions. This could benefit brood rearing and the success of late nesting species, as well as give a boost to overall production through re-nesting by early nesting species.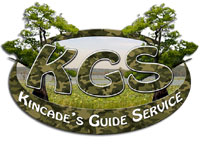 "Watching the changing habitat over the spring and summer this year underscores the importance of two things: First, we must simply accept that habitat and populations are going to vary over time. They always have and they always will. Second, that's why we need to keep a steady hand on the course of our conservation efforts. Our job is to steadily make deposits into the habitat bank account so that when the precipitation and other conditions are right, the ducks will do the job that they do so well, which is to produce more ducks and provide us all a nice return on our investments."
The spring surveys provide the scientific basis for many management programs across the continent, including hunting regulations. Individual states set their hunting seasons within a federal framework of season length, bag limits and dates.

Tennessee's season dates will be similar to last year. Statewide season opens November 26-27 and resumes for the second segment on December 3 after a five day closure. It will be another 60-day season, ending on January 29, 2017, which is the last Sunday in the month.

Here is a phone video clip from a Reelfoot Lake youth hunt..."Smokin Teal"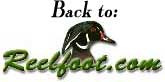 Page designed by : Reelfoot.com
All contents except Mallards and David Maass
artwork are property of Reelfoot.com