This page brought to you by:

TN 2013-14 DEER HARVEST UPDATE


Although Tennessee Wildlife Resources has not officially released total harvest figures, the data from their website indicated statewide harvest total stood at 168,048.

Top county in the state this year went to Giles as hunters there bagged a total of 5,388. Second place went to Fayette County with 4,726. Hunters in Henry County were third and checked in 4,553 deer this season.

TWRA should be finalizing the total figures in the next few days but it's not likely the present figures posted will change much. Overall it was a pretty good season statewide and another good one for local deer hunters.

HENRY COUNTY TOPS IN YOUTH DEER HUNT HARVEST

Henry County youngsters participating in the Young Sportsmen's Deer Hunt recently showed they were right on target. Kids ages 6-16 who took part in the hunt wound up leading the statewide harvest among Tennessee's 95 counties!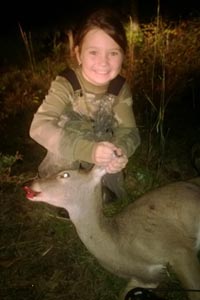 8 y/o Jordyn Riddick with her first deer / taken with a crossbow in Henry County
Statewide harvests from Tennessee's first Young Sportsmen's Deer Hunt of the 2013-14 season were very similar to the fall of 2012, showing a slight increase. The youth hunt was held across the state on Oct. 26-27.

The young sportsmen harvested 8,484 deer in Tennessee's 95 across the Volunteer State. The number is up 150 deer from 2012's 8,334.

Henry County had the top harvest for the young sportsmen with 232 deer reported. Coming in second was Giles County with 213, Weakley County was third with 209 and Lawrence County was fourth with 200.

Counties rounding out the top 10 in harvests were Fayette 180, Lincoln 173, Montgomery 170, Hardeman 160, and Franklin and Roane each with 155. The statewide total increased to 23,957 at midweek

A tip of the hat goes to the boys and girls who took to the woods and fields and also to those adults who took the time to carry them.


Here are a few Good Bucks from the 2013 Muzzleloader Season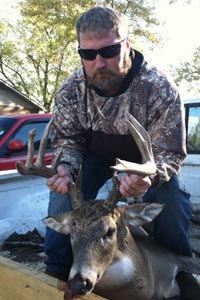 Brandon Fowler
Lake County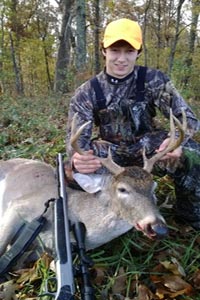 Lucas Riddick
Henry County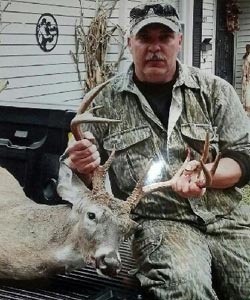 Paul Braithwaite
Weakly County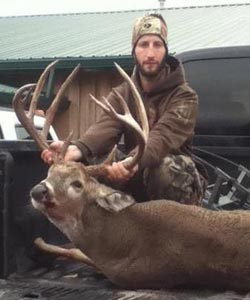 Josh Cheatham
Lake County