Duck Hunting On Reelfoot Lake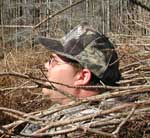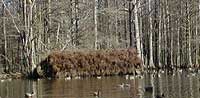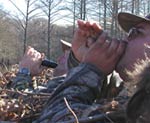 Reelfoot is much different than most areas. It is really just a large resting area, not a feeding area like the rice fields of Arkansas. Much of the best shooting will come on high bunches of migrating ducks coming out of the north or west.
Many duck hunters think that getting paid to hunt is a dream come true. But, it's a challenge to help provide good hunting day in and day out. The work involved in maintaining blinds, decoys and boats is often underestimated. Now a days you've also got to take care of cooking meals, and maintaining various electronic devices (robo ducks, mallard machines, etc.). . It's a lot more work than most people realize.
Reelfoot Lake Duck Hunting Guides
Click Here