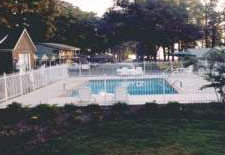 Located on the water's edge, Cypress Point provides all the features that you could want for a relaxing vacation at Reelfoot Lake. A full service marina, comfortable rooms and an ideal location make your stay at Cypress Point a time to remember. A variety of accommodations are available for as few as 1 and as many as 15 people.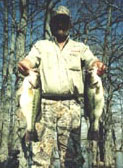 Fish, hunt or just view the scenic beauty of cypress shrouded Reelfoot Lake from the piers and marina of Cypress Point Resort. Reelfoot Lake is world famous for being one of the greatest natural fish hatcheries. Anglers fish for more than 50 species including Reelfoot's "Big Three" of crappie, bass and bluegill. Excellent catfishing also provides another fishing opportunity.
Fishing tips are even provided for the latest fishing techniques and hotspots.


You don't have to hunt or fish to enjoy wildlife. Reelfoot Lake is the winter home of the American Bald Eagle which often perch in trees surrounding Cypress Point Resort. Bird watcher, photographers and naturalists can add sightings to their life lists of rarer species.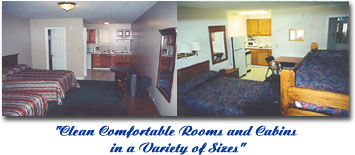 Other features Include:
Full Sized Swimming Pool
Game Room
Picnic Areas
Color/Cable TV
Weekly Cookouts (during prime season)

NEW EARLY SPRING AND FALL PACKAGES





Tour by Boat or Bus
1 day guided tour & 2 nights lodging
Reservations are required.
Minimum 2 people
or
For more information just: Send an Email Here
Phone: 1-800-394-1886
(731)-253-6654
(731)-253-6659
Cypress Point Resort
3535 State Rt. 21E
Tiptonville, TN 38079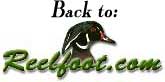 Page design by and all contents property of : Reelfoot.com